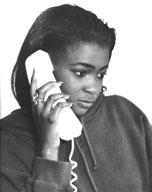 Physical damage can result from an abortion- damaged cervix, perforated uterus, hemorrhage, and infection are just a few of the side effects that could occur.
Psychologists generally agree that about 10% of the 1.6 million women who have had abortions each year experience severe emotional trauma following the procedure. There is no consensus, however, about how many women experience less severe symptoms, collectively known as post-abortion syndrome or post-abortion emotional distress.
A study published in the American Journal of Psychiatry indicated that 50% of women who have abortions experience post-abortion emotional distress. Another study conducted by Dr. Philip G. Ney and reported in The Psychological Aspects of Abortion found feelings of anxiety in 43% of surveyed women, depression in 32 % and feelings of guilt in 26%.

Some psychologists deny that post-abortion distress exists, arguing that women go through periods of depression regardless of whether they have had an abortion.
Even though abortion is the most common surgical procedure in the United States, few scientific studies have been conducted to document its psychological impact.
There have been no long-term studies tracking the emotional impact of abortion on women. Abortion clinics may provide counseling immediately after the procedure or a few weeks later, but oftentimes women do not acknowledge any negative feelings about an abortion until months or even years later. The expected due date of the aborted child or the anniversary of the abortion often triggers feelings of guilt and anger.
Follow-up studies that occur only a few weeks after the abortion do not capture these experiences.
Theresa Karminski Burke, Ph.D, director of the Center for Post-Abortion Healing in Bridgeport, PA, says that many women do not initially connect their symptoms to the abortion.
Symptoms of Post-Abortion Syndrome/Trauma
bouts of crying
guilt, shame
intense grief/sadness
emotional numbness
eating disorders
drug and alcohol abuse
relationship problems-70% of romantic relationships end after an abortion.
sense of alienation from self, friends and others
low self-esteem
isolation, self-imposed actions to avoid sharing the abortion experience with others
anger, though this is often buried deeply. Depression and anger are flip sides of the same experience
suicidal thoughts -in a study done in Ohio by Suicide Anonymous Hotline over a 36 month period, of the 4000 women who called, 1800 had previously had abortions
Because abortion is portrayed as a woman's issue, men often feel powerless when their partner decides to have an abortion.
A small number of men have spoken out about their feelings of grief and loss following the abortion of their children. For the most part, however, abortion's impact on men has been ignored.
Men are the hidden partners in every abortion decision.
Their role or lack of role can create a stream of consequences that may accompany the man through the rest of his life. Because men are told they have no say in the abortion decision - that it is about a woman and her choice - they later struggle with the questions they pose to themselves and the emotions they feel.
Men often say "I don't feel entitled to my grief. It was her choice. Why do I feel so badly?". However, there are groups out there that help men recover from abortion-related issues- MARC Ministries - Men's Abortion Recovery Ministries 610-384-3210